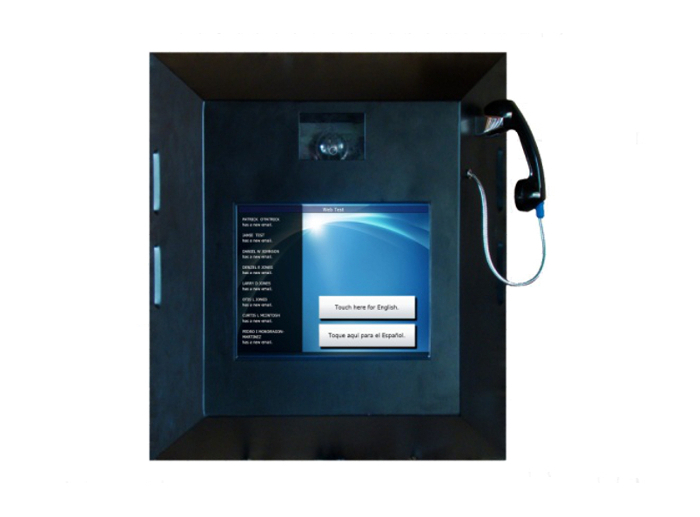 Inmate Proof
The Titan's one ton wall pull-off strength eliminates the chance that the kiosk is turned into a weapon. The hardened OS limits the inmates interaction to only those features that you enable.

Shatter-Proof Touch Screen
The Titan kiosk offers the industry's only shatter-proof touch screen. Choosing anything less will endanger your staff.See for Yourself.

Offload Manual Processes
E-Mail
Video Visitation
Grievances
Medical Scheduling
Orientation Videos and much more
Contact Us